We partner with only the best
Dell EMC is an integral part of Dell Technologies – a publicly-listed Fortune 500 company based in Texas (USA). Dell EMC focuses on data storage (physical and virtual), information security and cloud computing solutions. Dell EMC's enterprise storage solutions are used by leading organisations worldwide.
Fortinet is a US-based company specialising in network and application security. In 2018, Fortinet was named a Leader in Gartner's Enterprise Firewall Magic Quadrant. Fortinet's highly-regarded FortiGate solution – a Next Generation Firewall (NGFW) – is feature-rich and easy to use for IT professionals.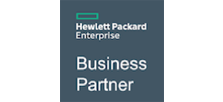 Hewlett Packard Enterprise is a powerhouse in the Information Technology sector. Hewlett Packard Enterprise, which was spun off from Hewlett Packard Inc in 2015, focuses on supplying organisations with enterprise-grade servers, storage and networking solutions. Hewlett Packard Enterprise is a Fortune 500 company.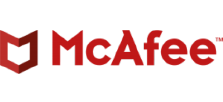 McAfee is one of the world's leading cybersecurity companies. McAfee focuses on providing encrypted security solutions for personal computing devices, servers and networks. McAfee's Network Security Platform is a multi-faceted intrusion prevention system (IPS) that defends organisations against advanced cyber-attacks.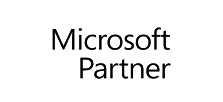 Microsoft is famous for its Windows Operating System (OS), Office products and web browsers (Internet Explorer / Edge). Microsoft is currently focused on becoming the world's preeminent cloud services provider: its Azure, Office 365, SharePoint and Dynamics 365 solutions already enjoy significant market share.
MSP360 – formerly known as CloudBerry Lab – specialises in cloud-based backup and file management services. Established in 2011, MSP360's products integrate seamlessly with the world's leading cloud storage providers, such as Microsoft Azure, Amazon S3, Google Cloud and Wasabi. MSP360 is headquartered in the US state of Delaware.

Tenable is a global leader in the cyber vulnerability / risk management space. Tenable's "Nessus" product continues to set the standard for IT vulnerability assessment solutions. In Quarter 4 of 2019, prominent market research company Forrester anointed Tenable as a "leader" in vulnerability risk management (VRM).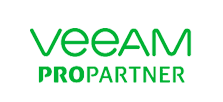 Veeam is a Swiss company that specialises in cloud data management and recovery. Veeam's data management, disaster recovery and backup solutions work seamlessly with AWS, Azure and IBM Cloud. The Veeam Availability Platform enables organisations to manage their cloud data from a policy and behaviour-based perspective.
Vocus Group is a publicly listed telecommunications company on the Australian Stock Exchange (ASX). Vocus Group offers a wide range of solutions, including voice, data connectivity, cloud and mobile. Prominent brands within the Vocus Group include Vocus Communications, Commander, Engin, iPrimus and Dodo. Vocus Group is headquartered in Melbourne.
Complementary Data Center Assessment
For growing companies who qualify, we offer a complimentary assessment. To apply complete the form below