Disaster Recovery Planning Services
Structured policy designed to assist business executing recovery in response to unplanned incidents
Disaster Recovery Planning Services For Business Continuity
When most people hear of disaster recovery, they often think of catastrophic events like storms with names and categories. However, not all disasters are natural as some are manmade. Electrical fires, broken water pipes, failed air conditioning units and more can cause just as much damage. For organizations that rely more on technology and electronic data, there are different threats that can destroy data and ruin a business.
In a world where a disaster can strike at any time, it is crucial to have a disaster recovery plan so your business can continue to operate in the event that something goes wrong.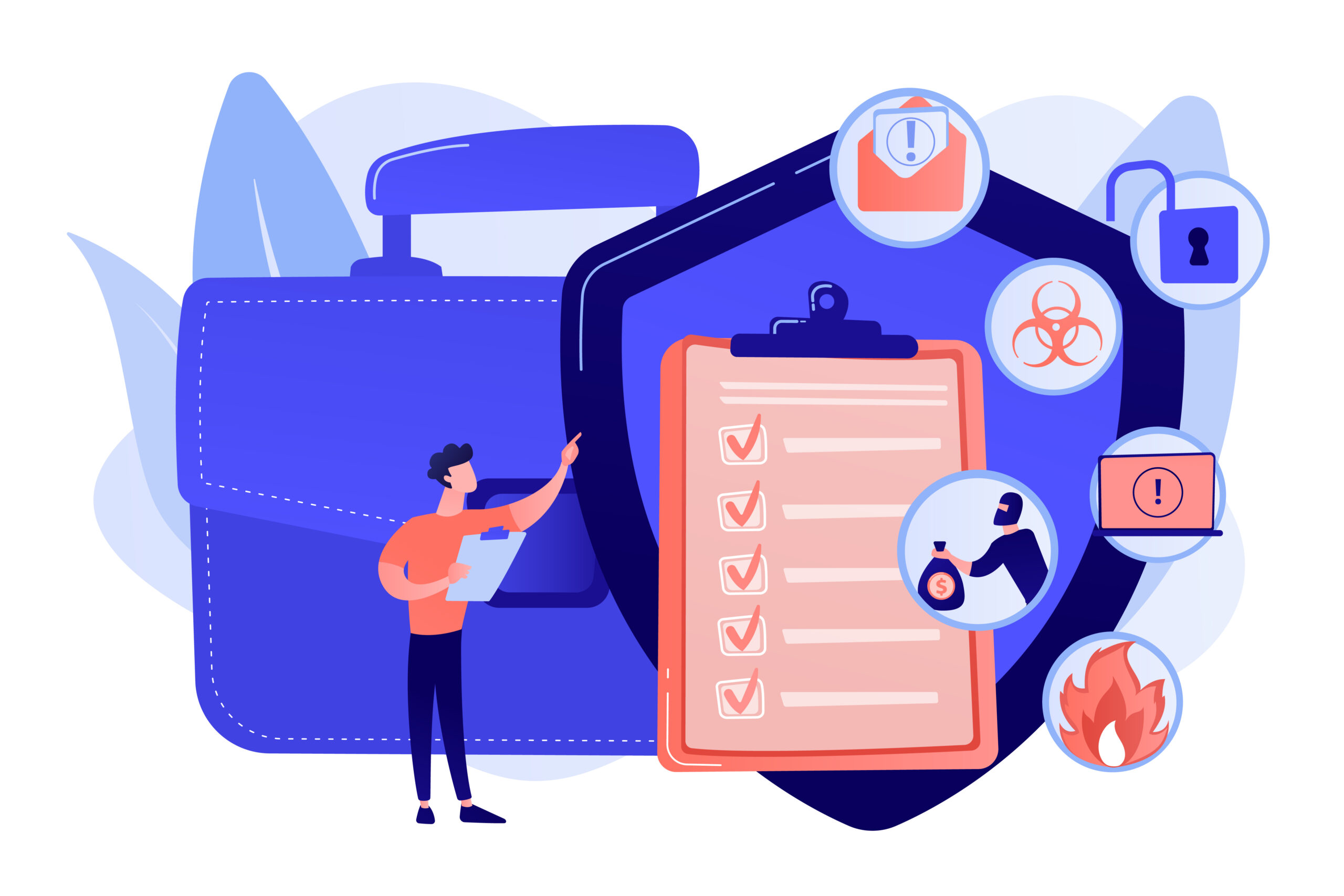 What is a Disaster Recovery Plan
?
A disaster recovery plan (DRP)is a documented, structured policy that is designed to assist an organization in executing recovery processes in response to unplanned incidents such as natural disasters, power outages, cyberattacks and more. It is a vital part of business continuity plan that describes strategies and processes through which an organization can minimize the effects of a disaster so operations will continue unhindered.
This step–by–step plan details consistent actions that must be taken before, during and after natural or manmade disasters to resolve data loss and recover system functionality regardless the source of the disruption. A DRP typically applies to departments that rely on a functioning IT infrastructure, and prepares adequate resources to get things running again.
Organizations are estimated to lose revenue every year to disasters and in some cases, such disruptions lead to brand damage and dissatisfied customers. Businesses that fail to recover quickly from disruptions tend to suffer severe adverse effects than businesses that do. Therefore, it makes sense to have a DRP in place to ensure rapid recovery of enough data and system functionality so business operations can resume–even possibly at a minimal level.
A successful DPR also covers every type of operation disruption, and not just the major natural and manmade disasters. It addresses each type of disaster and location while describing processes and instructions that can be implemented by anyone.
The history of DRPs began in the 1980s when the U.S. government passed a regulation that banks should have a proven backup plan. Other industries soon adopted the approach as the staggering amount of losses due to downtime became apparent. With the high rate of data generation by individuals and organizations alike, the need to have a DRP has become more pronounced than ever as more businesses continue to seek way to develop a detailed plan. It's no surprise that cloud service providers now have an offering for such needs known as disaster recovery as a service (DRaaS.)
Types of disaster recovery plans
Although DRPs should address every department in the organization that relies on IT infrastructure, plans and solutions can be customized for a given environment. Here are some types of environment–specific DRPs:
Virtualized Disaster Recovery Plan
Virtualization is an effective way of decreasing the amount of time needed to perform a full restoration. A virtualized DRP can help create a new virtual machine instances within minutes and provide application recovery through high availability. Another benefit is that it offers the opportunity to frequently test the disaster recovery plan.
Network Disaster Recovery Plan
A network DRP can be either simple or complex, depending on your network. It is essentially a solution that outlines a set of procedures to effectively respond to disasters that cause network disruption.
Cloud Disaster Recovery Plan
This plan includes strategies and steps that can be implemented to backup data, applications and other resources to a public cloud or dedicated service providers. Security is usually a concern in this type of plan and it must be addressed through testing.
Data Center Disaster Recovery Plan
This type of data focuses exclusively on the data center facility and infrastructure. It is a documented approach to recovering and restoring technology infrastructure when the primary data center becomes unavailable.
Benefits of having a Disaster Recovery Plan
Having explained what disaster recovery plan is and the different types of DRP plans, it's important to define the benefits it offers for business continuity. Here are reasons a DRP is important.
Cost-efficiency
One of the biggest advantages of DRPs is that they help to cut down on costs. They help to prevent incidents that may incur costs and cause your organization to lose money, and they achieve this via prevention, detection and correction. In other words, they prevent the risks of manmade disasters and help to quickly detect problems that may arise while providing solutions to have them fixed.
Increased Productivity
When businesses fail to recover quickly from disasters, they lose valuable time that could otherwise have been used to increase productivity. A DRP helps to solve this issue by ensuring redundancies in personnel for key tasks, improving sick day productivity and reducing the costs of turnover.
Improved Customer Retention
Businesses that experience disasters tend to face high levels of dissatisfaction from their customers. Customers seldom forgive downtime or failures, and disruptions may cause them to seek out organizations that offer similar services. A DRP helps to ensure that this doesn't happen by minimizing downtime and protecting the sensitive data of your customers so they can receive better service during and after the disaster.
Compliance
Industry standards require that organizations that rely on technology have a disaster recovery plan. By having a DRP, your business will stay compliant with industry regulations.
Scalability
Developing a disaster recovery plan allows businesses to evaluate their operations and identify innovative solutions to minimize the costs of archive maintenance, backups and recovery. By positioning a business for continued operations regardless whatever happens, a DRP helps render it more profitable and responsive to growth.
How are Organizations using a Disaster Recovery Plan
?
Many organizations experience troubles planning their disaster recovery quickly enough to address existing challenges relating to hybrid–IT environments and complex business operations. Therefore, it is not hard to see why organizations with a DRP typically gain a competitive advantage over their rivals, especially in their ability to quickly recover from the disaster and recover core business services.
Because of the complexity and intricacies involved in drawing out a DRP plan, many organizations use consulting services like DC Encompass to handle their company's needs for assessments, planning and design, implementation, testing and full resiliency program management. They also rely on these consulting services to quickly recover their IT infrastructure during and after a cyberattack.
Other organizations rely on cloud–based backup services to store their applications, infrastructure and data systems in the event of loss of sensitive data on–site. The overall goal is to prevent downtime, which can result in revenue loss and loss of confidence in your brand.
What should a Disaster Recovery Plan include
?
Although there are different ways of developing a disaster recovery plan, they all share common features.
Elements of a DRP include:
Goals
The first element in any DPR is an outline of the goals that the organization wants to achieve during and after the disaster. It highlights the amount of data the company is willing to lose during the disaster (Recovery Point Objective) and the acceptable downtime after an outage (Recovery Time Objective).
Personnel
Here, the organizational chart of the company is included and the roles of each personnel responsible for the execution of the plan are explicitly spelt out. It also makes provisions for the possible unavailability of individuals.
IT Inventory
It lists all the hardware and software assets that the organizations uses, whether they are owned, leased or used as a service, and whether or not they are business–critical.
Backup Procedures
This part details every step to be carried out to access backup of resources. It provides details on where, which devices, in which folders and how the team should recover each resource.
Disaster Recovery Procedures
This section covers everything relating to the recovering of all the systems and data required to ensure business operations continue. It addresses emergency responses, mitigation procedures, limitation of damages and eradication of cybersecurity threats.
Disaster Recovery Sites
Disaster recovery requires a hot site and the plan should designate one. All data can be frequently backed up and recovered from the sites. This site will be used to resume operations while the home site is being re-established.
Restoration Procedures
A great disaster recovery plan must include every other step to be taken from the point of data loss to the restoration of full system operations. This includes assessment of damages, rebuilding of faulty assets and more. It must also single out every time of possible disaster and a step–by–step plan to recover from it.
Developing a disaster recovery plan is more than just writing a document. Before writing, there must be a risk assessment to determine the possible consequences and worst–case scenarios of each type of disaster. This must be followed by an evaluation of critical needs of the organization and an outline of the DRP objectives.
Does DC Encompass offer Disaster Recovery Plan Services
?
Many organizations are searching for tried and tested consulting services that can build a
disaster recovery plan.
DC Encompass are a team of experts that offer DRP services to help
businesses overcome disruptions with flexible and cost-effective solutions. Contact us today if you need help setting up a disaster recovery plan to make your business more resilient.