Managed IT Services & Solutions to Support Organisations
Specialist resources and technology to support modern work environments
Supporting your Business with Managed IT Solutions
In the previous years, organizations use the traditional "break and fix" model in managing their IT systems, applications, and technologies. This model makes it possible to fix and repair IT systems only when there is a problem. It comes with so many challenges, which include increased business downtimes and high operating costs.
However, with the advancement in technology and the digitalization of the globe, a business that wants to make profits, stay ahead, and streamline processes are employing managed IT services that offer numerous benefits. With Managed IT services, companies can ensure business continuity, reduce downtime and improve scalability and cybersecurity. Read on to find out how managed IT services offered by DC Encompass can be of great benefit to your business.
What i
s Managed IT Services?
Managed IT services involve outsourcing key IT functions to a third–party firm known as Managed Service Provider (MSPs) that specialize in handling such responsibilities for a business. These firms work with you on an agreed Service Level Agreement (SLA) to provide IT support services and solutions for some or all of your business system.
The SLA governs the relationship between your organization with a managed service provider. It states in detail services that need to be furnished, the depth of offer, and how to measure business success at the end. The MSP is tasked with the responsibility of providing IT monitoring, reporting, and round–the–clock support to avoid downtime and ensure business continuity.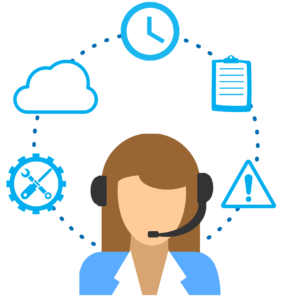 Common
Managed IT Services for a business
Some of the services provided by DC Encompass include:
Data Protection
We provide reliable and secure data backup solutions to ensure that your critical business data is always protected and available when you need it. Our backup services are designed to be scalable and can accommodate businesses of all sizes.
Help Desk and IT Support
Our Helpdesk Services are designed to provide fast and effective technical support to your employees whenever needed. Our team of experienced technicians is available 24/7 to assist with any IT-related issues that arise.
Managed Network Security
We offer Securely Managed Network Services that provide comprehensive network monitoring, management, and maintenance. Our services are designed to optimize your network performance and ensure that your network is always running smoothly and securely.
Object Storage
Our Object Storage Services provide a cost-effective and scalable solution for storing large amounts of unstructured data. We can help you manage your data growth and ensure that your data is always accessible and secure.
Systems Management
Our System Management Services are designed to provide proactive maintenance and support for your IT infrastructure. We can monitor your systems and address any issues before they become major problems, minimizing downtime and increasing efficiency.
Cloud services
Our Cloud Services offer a secure and scalable platform for hosting your applications and data. We can help you migrate to the cloud or optimize your existing cloud infrastructure to meet your specific needs.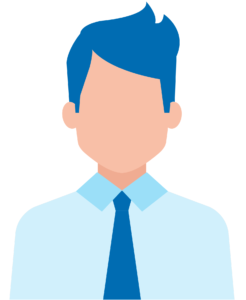 Why choose our managed IT services?
At DC Encompass, we don't just provide support for your IT systems, we partner with your business to provide a comprehensive suite of services that can help you achieve your goals. We offer more than just Managed IT Services, we provide compliance assistance, strategic planning, and technology forecasting to help you stay ahead of the curve. By working closely with your team, we can ensure that your IT infrastructure is optimized for your business needs and that you have a solid technology strategy in place for the future.
Cost-effective
At DC Encompass, we provide cost–effective solutions that are customized to meet your business needs. We don't just generalize all businesses. Instead, our team of technical experts take time to analyze your business and design a strategy that works. Unlike the in–house IT teams that come with frequent unexpected expenses capable of draining your budget, we have a neatly packed solution that can be paid annually or monthly basis. With our managed IT services, you have the peace of mind needed to focus on other money–making aspects of your business while we work on system monitoring, IT repairs, and maintenance.
Team of Experts
At DC Encompass, we are made up of experts in our head office in Sydney with years of experience in various fields; our technicians are well trained with the right skill to monitor your business and ensure continuity. This way, you get to save a lot of cost on training in–house employees and hiring IT teams that may not be well experienced.
Increased Scalability and Flexibility
Every business owner understands that maintaining an on–premise IT team is quite tasking and expensive. However, at DC Encompass, we help you effectively scale your businesses to a greater height while saving a lot of money. We eliminate the cost of hiring and training in–house IT teams because we have experts that are skilled in the game. We also ensure business continuity at all times.
Minimized Downtime
Electrical disruptions, server failure, and computer malfunctions can cause downtime and disrupt business continuity.
However, with DC Encompass managed IT services, we can assure you of no downtime and increased productivity. We make use of strong, safe, and critical systems to reduce potential risks. Our team of technical experts understands that mitigating against downtime is a multi–faceted task; that is why we work with you to prevent downtime in the first place.
A Proactive Approach
At DC Encompass, we are pro–active in our approach. We understand that the cost of a server breakdown can dent the company budget, and a security breach could also run into millions. This is why we take a proactive approach in monitoring systems and resolving issues before they transform into full–fledged problems.
24/7/365 support
Furthermore, we use remote monitoring technology to keep an eye on your system day and night. With our continuous cloud monitoring devices, we get alerts on time and resolve problems before they impact your business growth.
As the use of technology for collaboration and other purposes continues to grow in today's digitalized world, leveraging the benefits that Managed Service Providers offer is one of the most effective ways to support your systems and infrastructures while enhancing data security. At DC Encompass, we work with you to create a strategy that works for your business. We also manage your network, systems, and servers to reduce downtime, increase productivity and ROI.