Productivity and profit go hand in hand. Productivity pitfalls can impact an organisation's growth and put a financial strain on an organisation. Considering employee productivity should be part of any organisation's productivity review. Therefore employers should be asking themselves some key questions. Are employees working as productively as they should or could be? And if not, why? Fortunately, in the modern workplace provides technology can assist in combating productivity pitfalls. Wondering how you could leverage technology to increase employee productivity in your organisation? Here are 6 key ways Microsoft 365 can improve productivity in your organisation.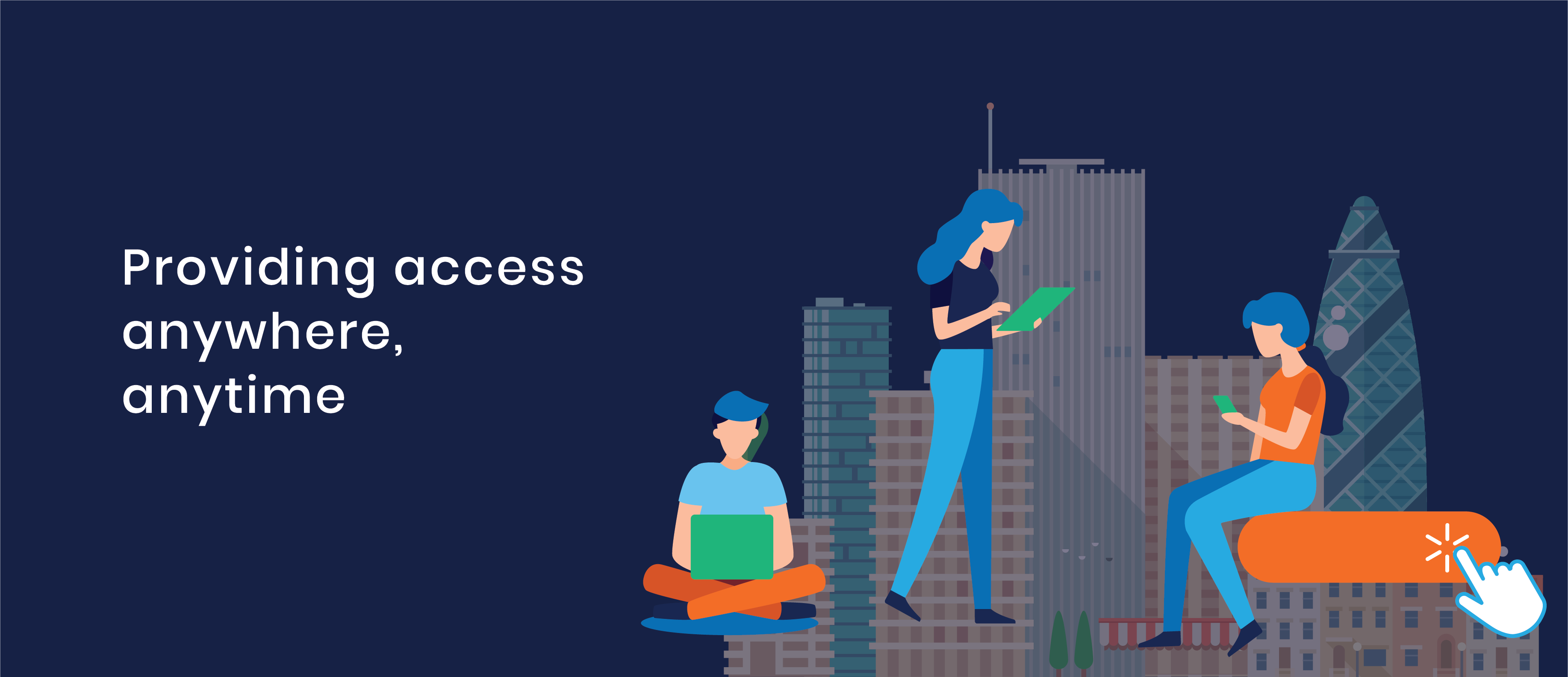 1. Providing access anywhere, anytime
Today many organisations are running around-the-clock 24/7 business operations. In addition, employees looking for workplace flexibility is only on an upward trajectory. As a result creating and operating a modern workplace a necessity.
A modern workplace abolishes the concept of working from localized, on-prem environments. Instead, it allows employees the flexibility to work anywhere they please. Microsoft Office 365 understands that fulfilling work commitments should not be confined to traditional office spaces.
Microsoft Office 365 is at the forefront of making this concept a reality for businesses with its Modern Workplace Bundle. This bundle gives employees the option to use their own devices (phones, laptops, tablets, etc.) while making sure the data is encrypted and secure.
By shifting to Office 365, organisations can share their entire IT infrastructures with employees in a secure and agile way, over the cloud. Microsoft Office 365's applications go anywhere the employees go. There is no time or usage restrictions with these tools, creating an all-time mobile workforce.
Last but not the least, Microsoft Office 365 provides 24/7 technical support. Therefore employees are not left stranded and have the guidance they need, when they need it the most.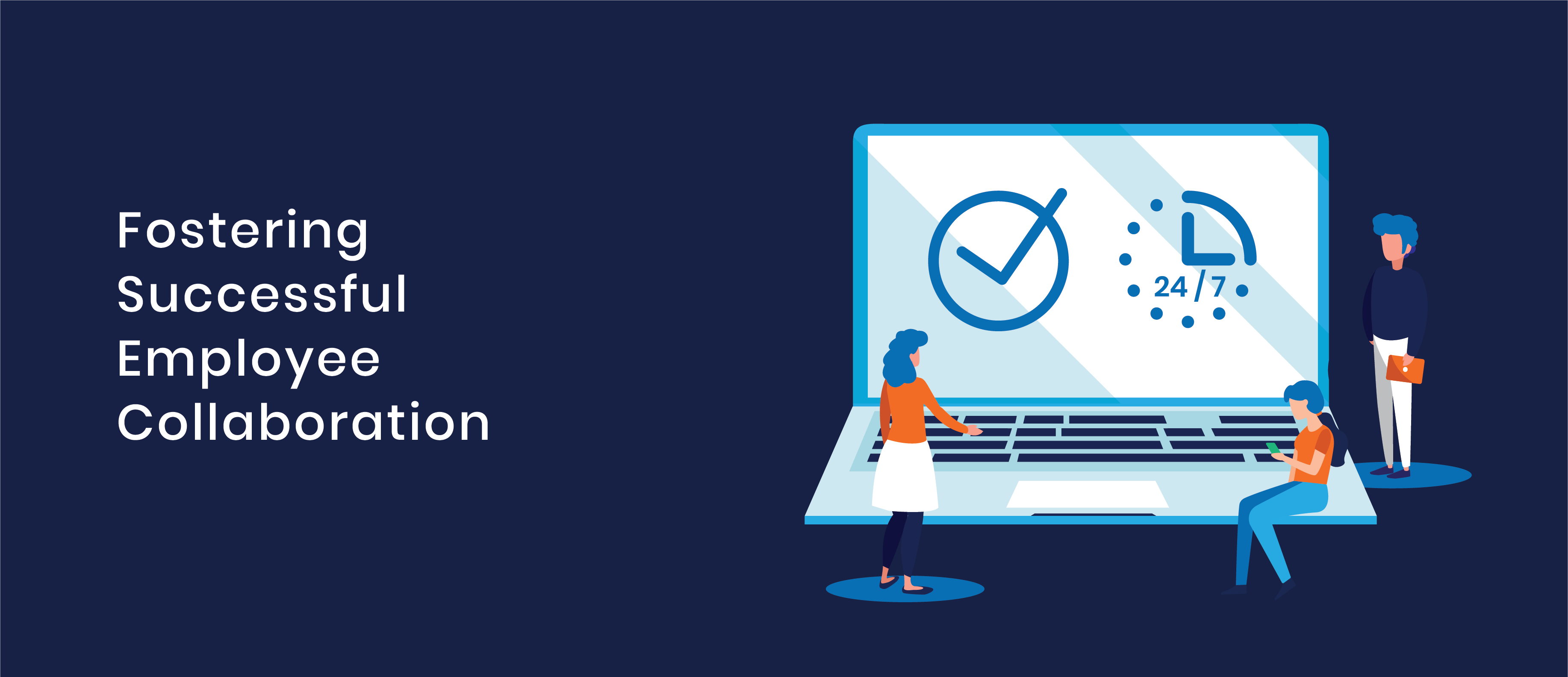 2. Fostering Successful Employee Collaboration
In today's fast-paced work environments, most workers spend a big chunk of their time engaging in team collaborations. In fact, many emerging studies are suggest that most employees are spending about 80% of their time collaborating with their peers.
Collaboration boosts employee productivity, engagement and brings new ideas and visions to the table. Microsoft Office 365 realizes that in the evolving workplace of remote working and varying shift structures, a unified tool for bringing teams together over the internet is the key to setting up and fostering successful employee collaboration.
Microsoft Teams is one such offering of Office 365 that holds to its stance. It is the number one tool of choice for organizations that are looking to provide a cloud-based, secure, and collaborative platform for their employees. With Microsoft Teams, employees can meet virtually in a shared workspace where they can share files, ideas, chat, or collaborate. Furthermore, It also gives them the option to customize to their needs and import their favorite Microsoft tools or third-party applications. Due to its affordable nature, even small to medium-sized businesses can take advantage of Microsoft Teams and reap the productivity benefits.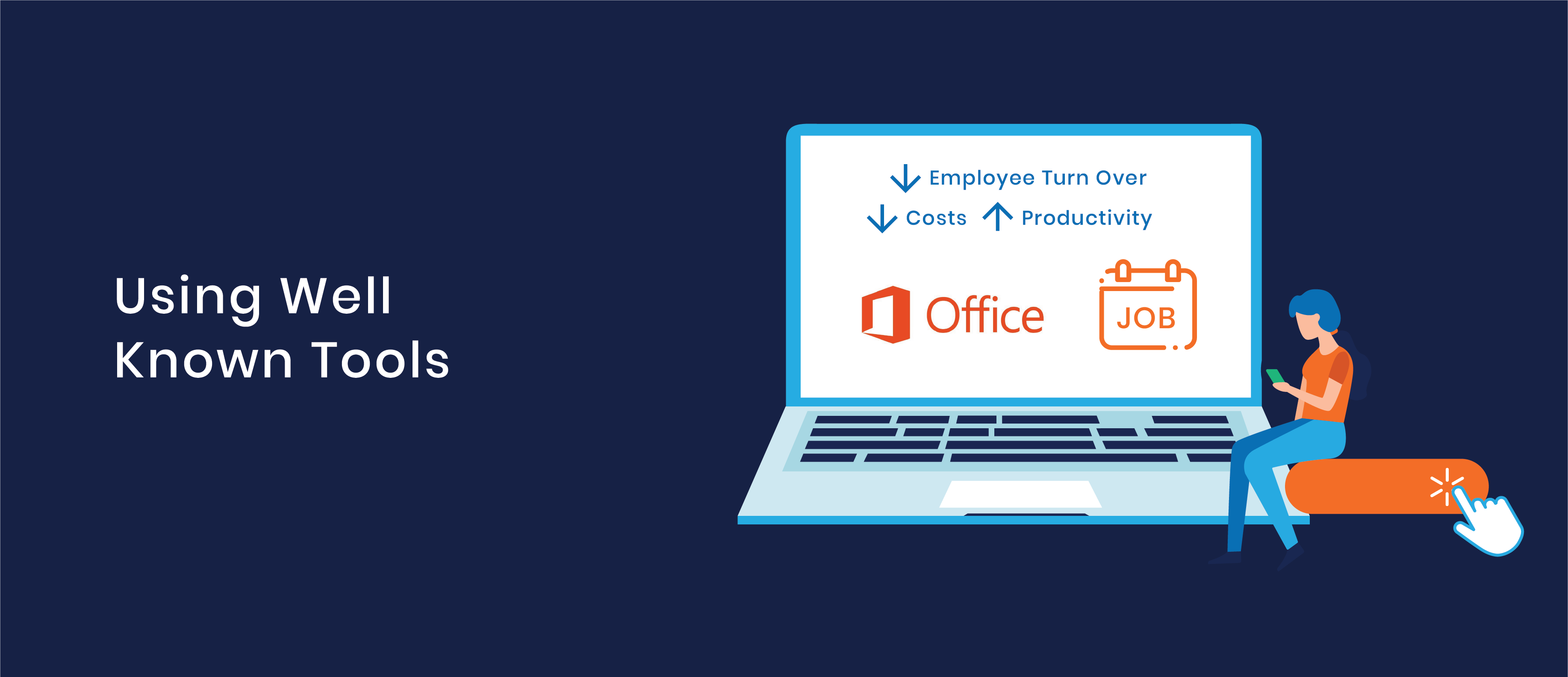 3. Well Known Tools that improve employee productivity
Employee turnover cannot only be costly but also heavily impact an organisations productivity levels. Technology can help mitigate some of the costs associated with employee turnover.
Microsoft Office 365 has been a renowned business tool for decades with it is with its ever-popular applications like Word, Excel, PowerPoint, Outlook, OneNote, and OneDrive, to name a few. As such, the vast majority of people are familiar with its applications. Importantly, this enables new hires to hit the ground running, allowing them to focus on learning the business and their role rather than software applications. Consequently, this leads to reductions in the cost of workplace training and improves productivity levels when onboarding new team members.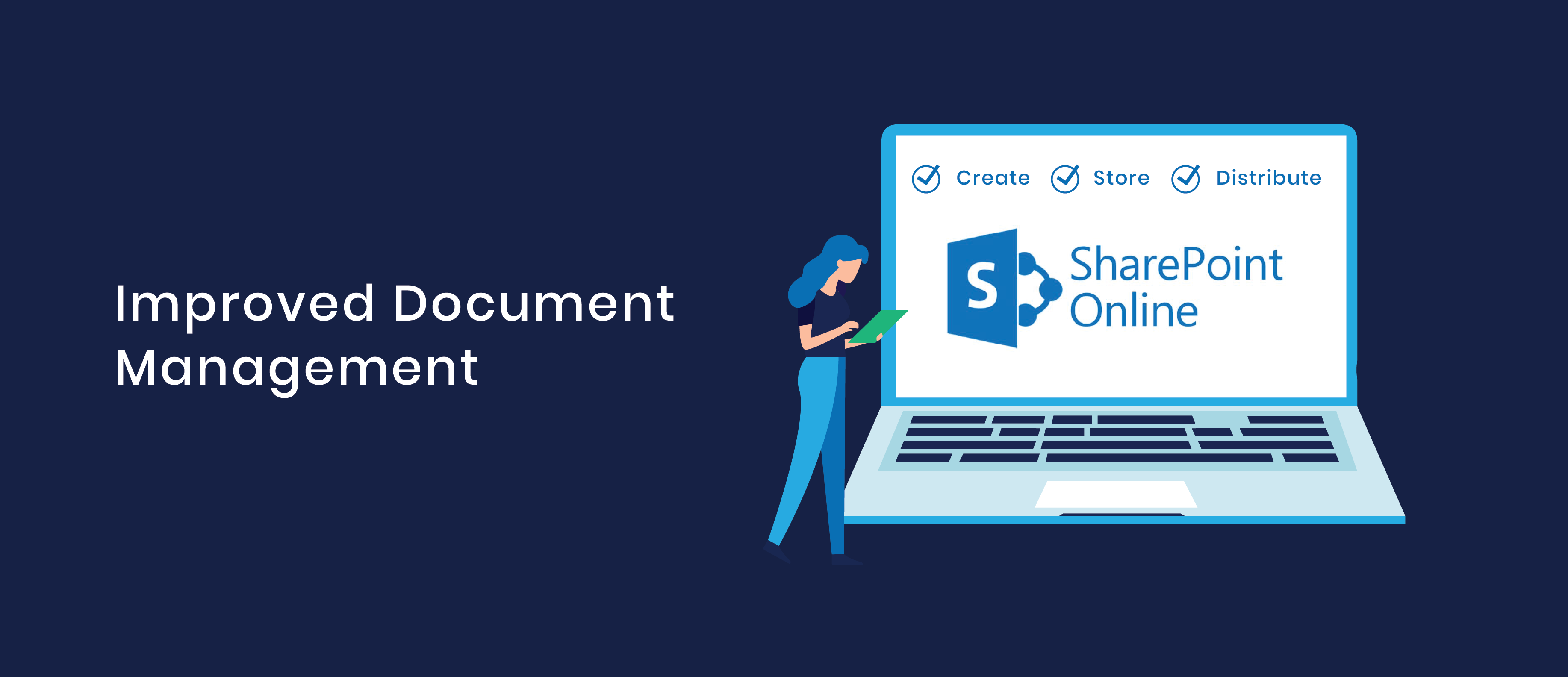 4. Improved Document Management
Have you ever stopped and questioned how difficult is it for your employees to find the information and documents they need? Poor document management can be a major hindrance to an organisations productivity.
A large part of any business' activity relates to the creation, storage, distribution and application of information. Most businesses aim to make informed, data and knowledge driven decisions. However, they forget that the way in which their business information and documentation is stored directly affects their ability to do this and do it well.
SharePoint, is another way Microsoft 365 can improve productivity in the modern workplace. SharePoint, is at the epicenter of providing a collaborative medium for employees from document management to storage systems.
You can create guides, whitepapers, work documents, or anything work-related and save it in SharePoint in a secure fashion.  All employees can then interact and access the shared information on the SharePoint repositories. Therefore making it possible to create, store and manage an organisations information easily and all in one place.
In addition to storing documentation, the ability to track, and restore documents is available with SharePoint's versioning document management tools. A history of all changes, including the date, time and user who made the change. Those with the correct permissions can view, delete, and restore a document version if needed.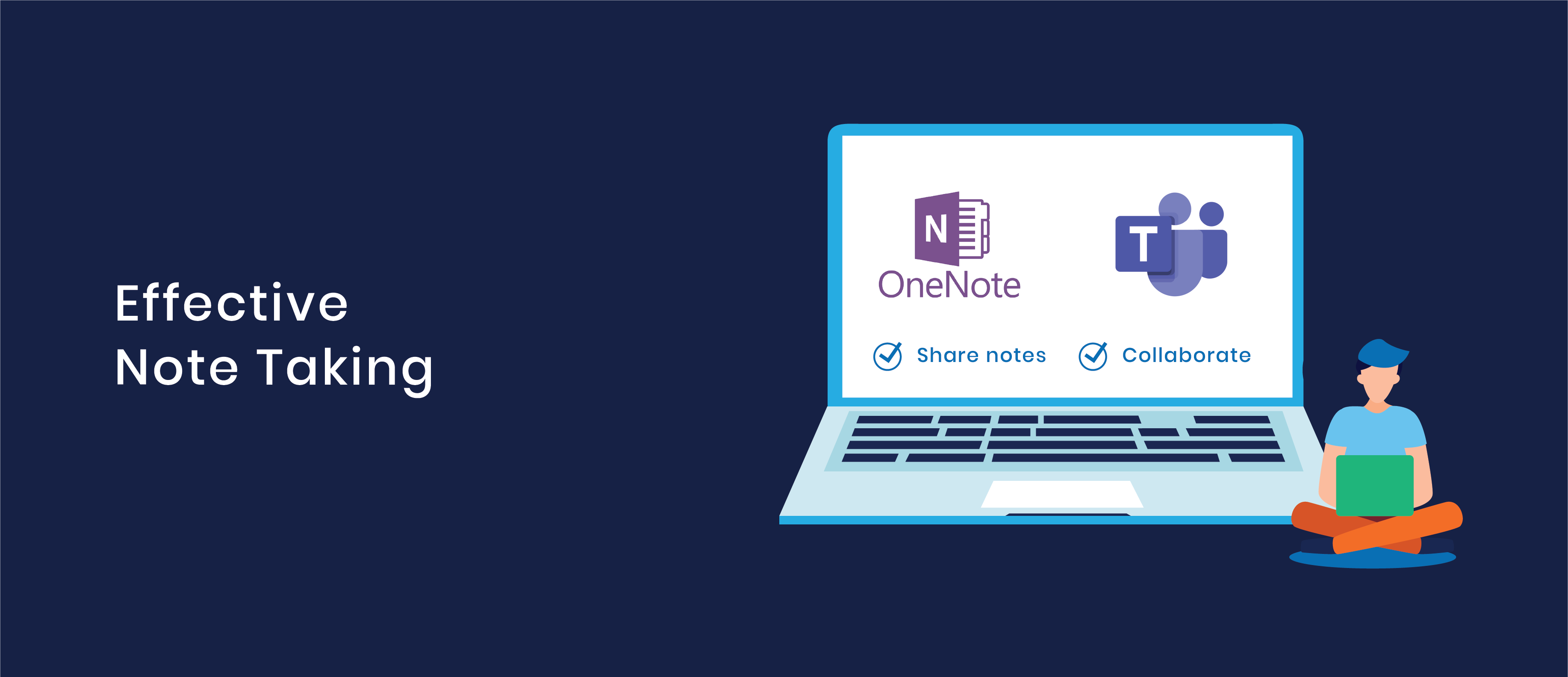 5. How do I use OneNote effectively?
Do you have notes scribbled down on scattered pieces of paper or sticky notes that get lost easily? Do you waste time handwriting notes and then retyping later?
OneNote application, also offered in the Office 365 platform, seeks to address these challenges. OneNote is like a regular notepad but comes with some extra perks that drastically enhances employee productivity. With OneNote, you can take your notes and create lists over the cloud and take them with you anywhere. Best of all, you can also share them with your colleagues in Microsoft Teams quickly and can easily access and reference them later.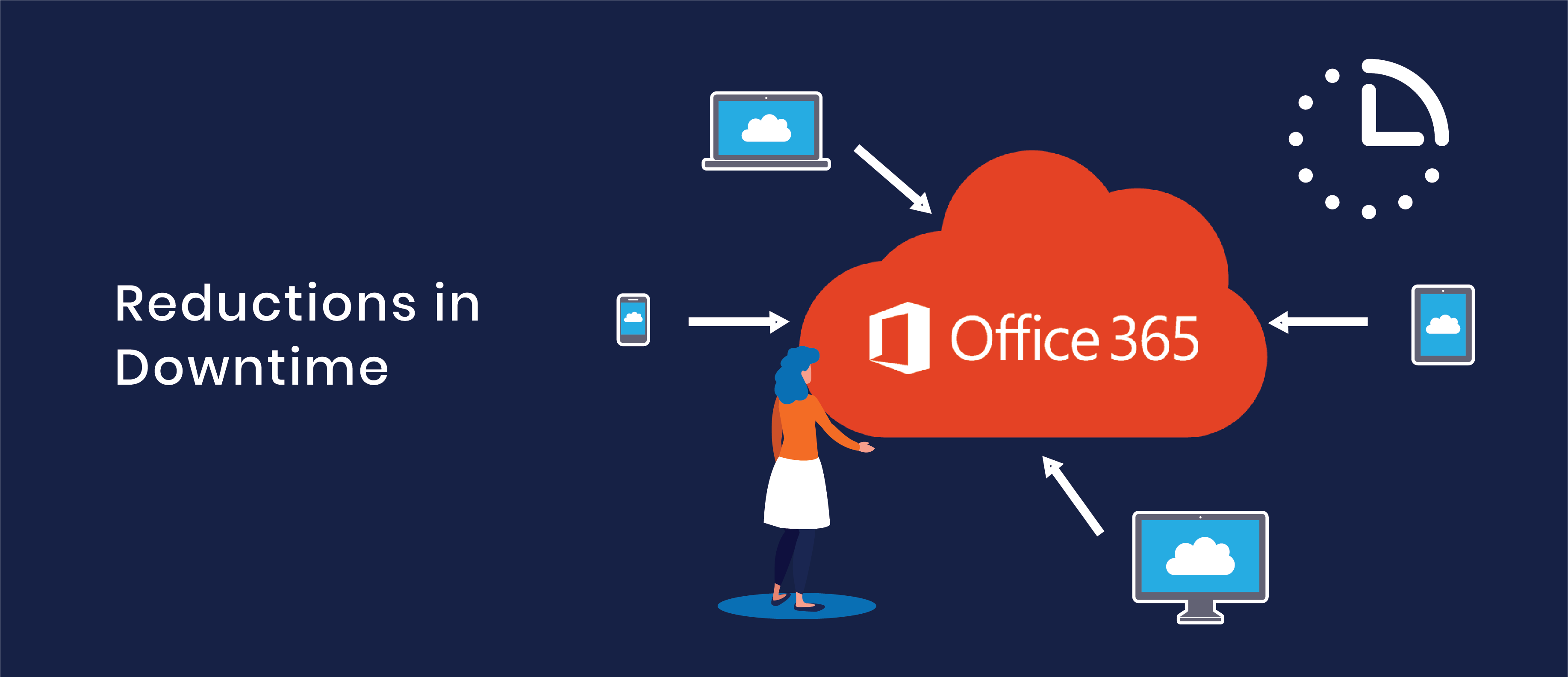 6. Reductions in downtime, increase employee productivity
From power outages through to renovations, disruptions to business are inevitable. However, mitigating the downtime associated is possible.
With Microsoft 365, everything is in the Cloud and accessible on multiple devices. As a result, reductions in downtime caused by disruptions are achieved as employees can continue to access to their work.
Want to increase employee productivity in your organisation?
In short, from file and mail server sharing, collaboration, and storage options, there are many ways Microsoft 365 can improve productivity with it's range of tools.
DC Encompass is your go-to Microsoft Partner for software licensing, Office 365 migration services and Azure cloud solutions, security and compliance.
We make migrating to Office 365 seamless and easy: we ensure all your data (emails, files, folders) and settings (distribution lists, permissions) are transferred without loss or corruption. Furthermore, we also take care of any Active Directory requirements.
Interested in the ways Microsoft 365 can improve productivity? Get your FREE Microsoft 365 trial!
We have two limited time offers for new and existing Microsoft 365 users.
New to Microsoft 365? We are offering a FREE 2 month Business Standard Microsoft license for 25 users when you subscribe on a 12-month commitment.
Looking to expand your Microsoft 365 license? We are offering a FREE 6 -month trial of Microsoft Teams. Click here to find out more.