The overall benefits for small businesses to empower teams to work remotely is more evident than ever. Businesses that had encouraged flexible working have had a much smoother transition to the 'new normal'. However, with the rapid nature of recent changes, business owners need to be aware that there are additional security risks. Here are our top 3 data security considerations business owners need to know.
1. What cybersecurity risks occur when employees bring their own devices to work?
One of the biggest drawcards of cloud computing is that users can access key business systems from anywhere, at anytime, and often on any device. This can present a challenge when trying to mitigate risk associated with cyber security of devices outside of their control. A centralised IT team often configures and manages company-issued technology. This team can provide a high level of security and tracking of activities.
BYOD Security Risks to Data Protection
With BYOD policies the ability for the business to control and manage devices security is greatly reduced. Connecting to public wi-fi is an example of this. Company managed devices are often stopped from accessing internet networks outside of their control. Often this is to minimise phishing attacks. With a team member's devices this is not always the case.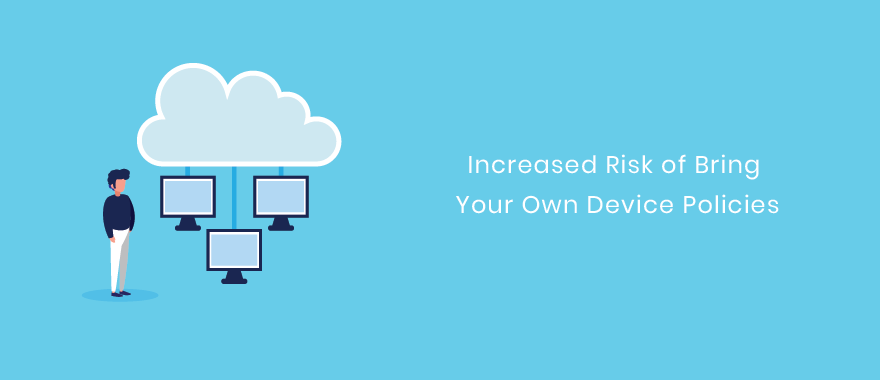 2. Why have a data protection policy?
Losing data can be catastrophic for a business of any size. Having your team decentralised and working in the cloud means that extra precautions need to be taken to ensure that data that traditionally has been protected by various on-premise data protection policies, such as back-up servers, now is protected by modern system access security measures, such as 2 factor authentication (2FA) or token generation devices.
Data Protection and Security
Generally Cloud storage is more secure that traditional on-premise servers. Especially when managed by leading providers such as AWS or Microsoft Azure. Yet, business owners still need to be aware of how these providers manage back-ups. For example, business owners need to understand the location of back-ups and what the process is to 'roll back' should disaster strike.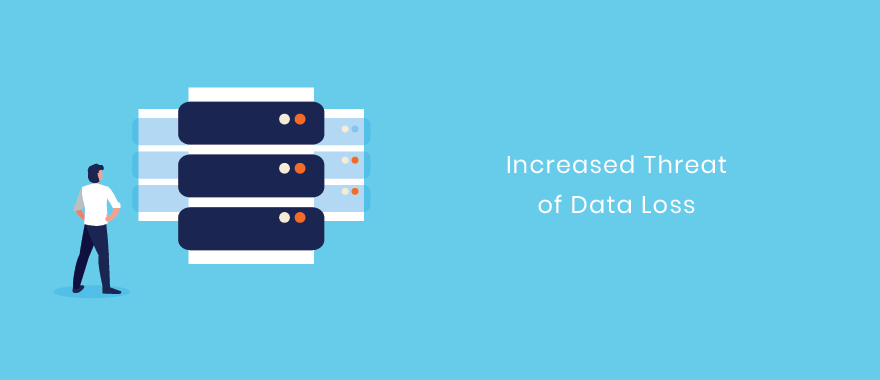 3. Data security training for employees
As with any change, success or failure comes down to how willing and able your team are to make alter their behaviour in a way that maximises the security of your critical business systems and information. Whilst there are many security software's available that are designed to protect your data, software alone is not enough.
Emloyees are the biggest threat to data security
Businesses who have teams working remotely need to both educate employees as to why working from home opens the doors to additional risks and align their behaviour to your WFH security policies. Businesses who fail to do so are at huge risk of security breaches and data loss.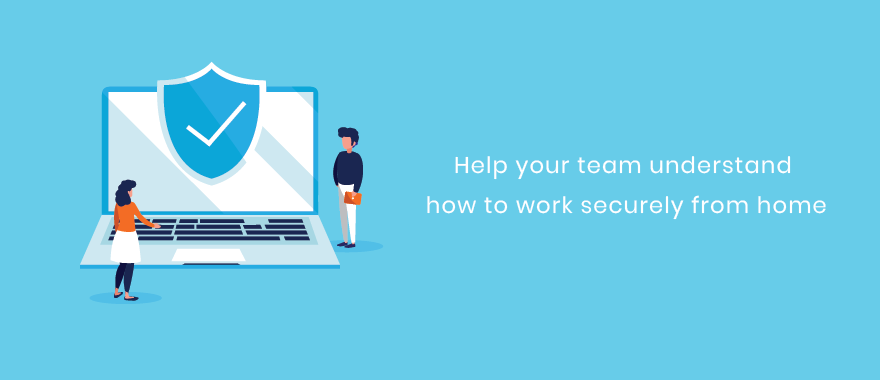 Top 3 Data Security Considerations In Summary
Working from home is now something that is very much a part of many businesses new 'normal'. With change comes risk. Business owners must take steps to maximise the security of both their systems, devices and people. Whilst this change has been rapid and unexpected for many, reacting quickly and changing processes and policies is vital. As is educating employees as to why the changes are necessary. Doing so could be the difference between success and failure. Want to know more? contact us today.